Notepad++ application notes
View documents
The Move/Clone Current Document submenu will allow you to affect where the current document is viewed.
If you Move to Other View, the current file will be moved from one View to the other. If there is currently only one main window View visible, this command will make the second View visible – it may be to the right, below, to the left, or above the original View, depending on where the second view was last placed.
You can also accomplish this Move to Other View by dragging the tab from one View's tab-bar to the other, or right clicking on the tab and choosing the Move to Other View from that menu.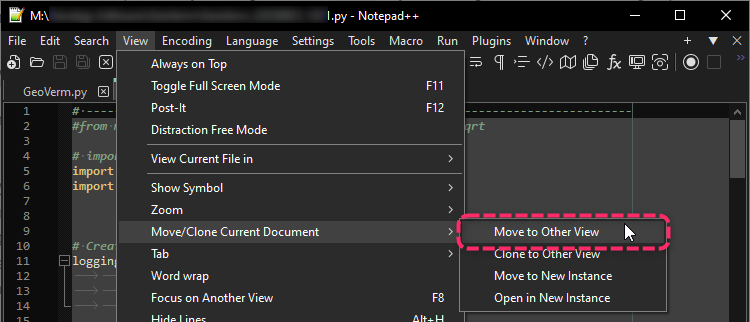 This is resulting in

With two panels open, right click in the dotted area (where the cursor changes to a two-headed arrow), select one of the "rotate" options.

This is resulting in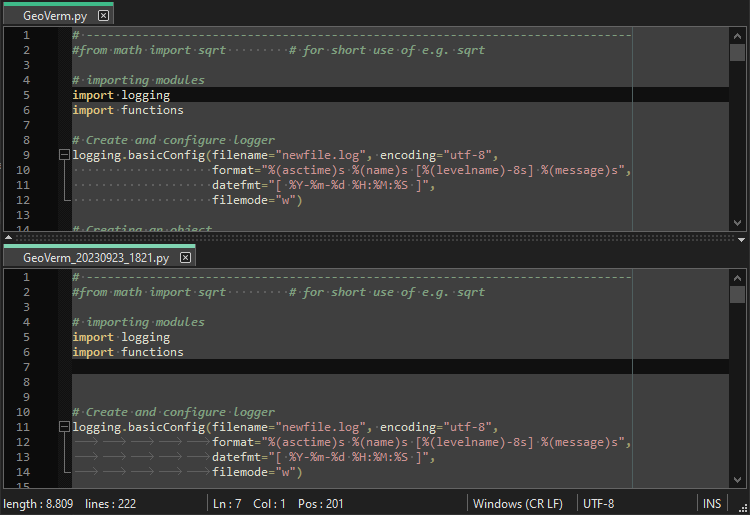 ---